Golf Lessons & Clinics
The Lakewood Club's professional golf staff offers lessons, clinics and specialized instruction at regular schedules. Junior leagues, programs, clinics and tournaments as well as junior camps are available.
Niall Fraser - Director of Golf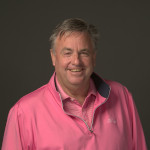 Niall was born in Alberta, Canada and attended Michigan State University. He was hand selected by Robert Trent Jones Senior to travel the world to design golf courses. His work with Robert Trent Jones Sr had an strong and lasting influence on these prestigious clubs:
Aronimink Golf Club in Newtown, PA - Over the past century has hosted many prestigious tournaments most notably the 1962 PGA Championship; 1977 U.S. Amateur Championship; 1997 U.S. Junior Amateur Championship; 2003 Senior PGA Championship; 2010 & 2011 AT&T National Championship; 2018 BMW Championship
Bellerive Country Club in St. Louis, MO is only the third club in history to host all four men's Major Championships. 1965 U.S. Open; 1981 Mid-Amateur Championship; 1992 PGA Championship; 2004 U.S Senior Open; 2008 BMW Championship; 2013 Senior PGA Championship; 2018 PGA Championship
Valderrama Golf Club in Spain is one of the leading golf courses in Europe and the venue of some of the most important golf competitions in Europe. 1997
Ryder Cup; World Golf Championships; 1999 & 2000 American Express Championship; Volvo Masters
Adare Manor Golf Club in Ireland - 2014 Irish PGA Championship
New courses Niall helped design are: Robert Trent Jones Golf Club in Gainesville, VA; Crumpin-Fox Club in Bernardston, MA; Metedeconk National Golf Club in Jackson, NY; Playa Grande Golf & Ocean Club in the Dominican Republic; Anglebrook Golf Club in Lincolndale, NY has hosted U.S. Amateur, NY State Open qualifying, Met PGA Section Pro-Am, and 2013 MGA Mid-Amateur
Most recently before joining the Grand Hotel Niall was Head of Construction, while overseeing the planning and construction from start to finish. The 26 courses, a total of 468 holes are at 11 locations across the state of Alabama.

Daniel Alldredge - PGA Staff Professional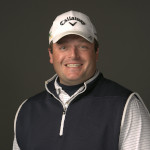 A native of North Alabama, Daniel grew up with a club in his hands at the age of two and has been playing golf ever since. Daniel has been teaching at the Lakewood Club since 2012 and is passionate about helping golfers of all levels improve their golf game. He was awarded the 2016 Gulf Coast Chapter of the Dixie Section of the PGA Junior Golf Development Award. He offers individual lessons, group lessons and playing lessons to golfers of all ages and levels. To book lessons with Daniel, call the Pro-Shop or email him.
Pro Shop 251-990-6312
Daniel.Alldredge@grand1847.com


Join us for a
one-of-a-kind golf experience
Celebration Bermuda grass tees, fairways & 419 roughs
Greens newly resurfaced with Tifeagle Bermuda
Men's & Women's locker rooms featuring high-quality wooden lockers
Full-service, fully stocked golf shop
Full Beverage Cart service
Bag storage and club cleaning services
Shoe service
Tee-times at 10 minute intervals to insure comfortable play



The Lakewood Club will host the 59th U.S. Senior Women's Amateur Championship September 12th-17th, 2020.